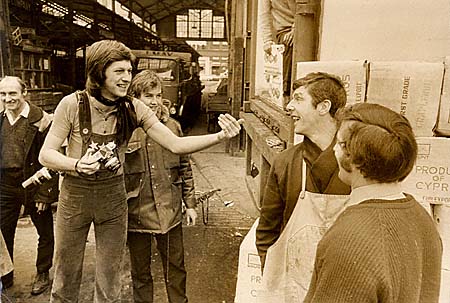 In 1971 I turned up in the office wearing these velvet dungarees with pink satin stars!
When the fashion editor saw me she commissioned another photographer to take pictures
of me on a shoot in Smithfield Market. The Sun ran a spread on the fashion page
to show how 'trendy' their photographer was!!!
Click on image to go back